Even though watching these storms might make for a great afternoon, it can create serious damage to your roof here in Jacksonville or elsewhere in Florida. When this kind of destruction occurs and you have to get your roof fixed or even replaced, it will be essential to have a dumpster container ready for all the materials and debris that a construction project such as that will generate.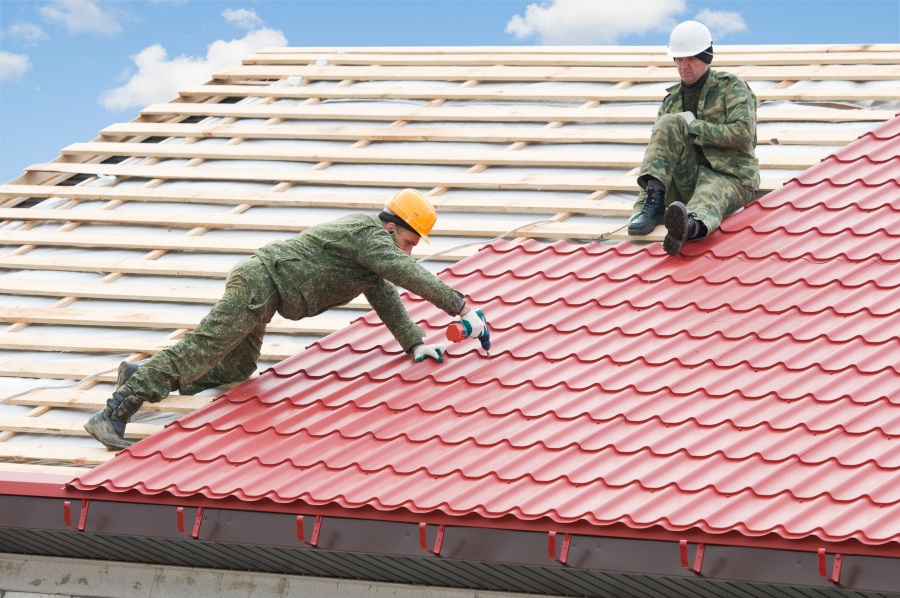 A roofing dumpster rental is the finest approach for getting rid of the old shingles as you discard them and get new ones.
Dial the number 904-447-2261 now to learn more!
In order to use such service, you need first to consider some factors. These include:
1. Identify which roofing dumpster size is best for you
You have to determine the kind of shingles you are tearing off and the square footage. The most typical type of asphalt shingles roof is mostly three-tab and architectural. Architectural shingles weigh somewhat more than three-tab shingles since they are generally extra heavy.
2. Identify the total roofing square surface
A roofing square is equivalent to 100 square feet of shingles. Three bundles of shingles = 1 roofing square.
Determining the number of bundles you have to buy is vital. Commonly 30 bundles of asphalt shingles are equivalent to a 10 square roof.
3. Canvas for a low cost dumpster rental
It is always wise to first hop for companies that offer dumpster rentals and inquire about their rates. This way you may be able to compare prices of the local hauling companies and pick the one that best meets your requirements.
And here at Jacksonville Dumpster Rental Center, we offer the best prices in the state of Florida.
Call 904-447-2261 now to check our low prices!
4. Know the project specifics
Make sure to ask if the dumpster can be used to dispose of several types of roofing materials such as tile, asphalt, wood, trim, underlayment and gravel. And we if you dispose of these types of debris. Our dumpster renting company offers a variety of dumpster container sizes depending on the size of your project.
5. Companies with skilled drivers are a good choice
Make sure to evaluate if the company is able to offer experienced drivers so your dumpster rental is placed in the right position. They need to deliver your container to a place that lets you get rid of the roofing materials directly into the dumpster.
Separate Roofing Shingles for Recycling
Throughout the rental procedure, make sure to inquire if you must separate the roofing supplies. There are companies that ask their consumers to have the shingles separated from other debris for the purpose of recycling.
You may agree or not, but lots of these roofing materials can be reused. Just like asphalt shingles. These can be recycled to cover up potholes and fresh asphalt pavement too. We can make use of concrete shingles as gravel for road construction or else recreate them forming a new concrete layer. You may also melt down metal roofing panels can be melted down and make use of them as fresh metal panels.
Here are bits of advice to save you some cash. You may do this initially when planning to rent one of our dumpsters:
1. Just like what has mentioned earlier, call several dumpster rental companies to see who has the greatest offers. And it will turn out that we have the best prices in North Florida.
2. If you are not sure of the size you need to rent, preferably go with the larger size. You will get less chance of receiving overcharges for requiring an additional dumpster.
3. In the case that you have to rent a dumpster on a regular basis does not hesitate to ask us if we can offer you a discount or some promotion. If you are a reliable customer, we can give you this kind of incentive.
We have shown all the essential tips for renting a dumpster. Now, we hope this guide will assist you throughout the rental procedure for a roofing project.